If you're like me, issues, ideas, and questions that stay with you for some time become your guide when it comes to life's little explorations and discoveries.
Due to my own "high mobility rate" thanks to Uncle Sam's repeated relocations of my husband and our family, my attention has been focused on diversity. Moving from a twenty-four year residency in Alaska to White Sands, NM for a year, then Kansas for two, here in Texas this year, with another move slated in July 2008, the visual and cultural terrain has done nothing but change in front of my eyes. Don't get me started on how long it's taken to acclimate from wind chill to the heat index- apparently you can take the girl out of Alaska, but can't take the Alaska out of the girl.
With each move to a new state, our relocation includes living in new military communities that provide amazing multi-cultural experiences because of the ethnic and cultural diversity found in not only this country's Armed Forces, but in the Armed Forces of other countries who allow their soldiers to participate in "exchange" type training programs here in the States. Communities surrounding each military post have had their own "flavor" too, and so far we've managed to live (and I've managed to teach) in communities that don't deal with diversity as a distraction. Many public school teachers with whom I've worked have only recently begun to complain *not* that they have to "celebrate all holidays or celebrate none," but that thanks to the demands of assessment schedules, there isn't enough time for their students and families to share their cultural traditions year-round as learning experiences for classmates and teachers.
Though holidays occur throughout the entire year, many schools seem to recognize Halloween, Thanksgiving, and Christmas as prime art project and "class party" times. My students (so far) have been lucky, as kindergarten mediums still include glitter, play dough/clay, paint, beads, string, construction paper, food, etc. Their learning is hands-on, so in December, parents are happy to help my students make potato latkes for
Hannukah
,
Kwanzaa
necklaces, and glitter-nosed Rudolphs for
Christmas
. Poinsettias have been donated to my room and pinatas made for
Las Posadas
, and parents have helped my students make clay lamps to sit in a row (lit in the classroom with a string of electric lights) while learning about
Diwali
.
My students have been much more....bonded... to eachother when they've been able to share cultural experiences, and have enjoyed not only finding similar interests and practices, but learning about new ones as well. Kindergartners have a way of working cohesively, being tied together almost like family members when an inclusive environment is maintained around them, no matter their cultural background. Diversity is interesting to five year olds, not threatening or weird. Learning that Nancy is Chinese and celebrates
Chinese New Year
is as cool as learning about chlorophyll in plants and how some birds can fly while others can't. Learning about our immediate environment, and then spiraling out from there, with some tangent branches, "grabs" at new information that has caught their interest thrown in for good measure, is what young children do. Nancy really enjoyed learning about Hannukah by the way, as it helped her to understand and feel closer to her best friend, who is Jewish. Thankfully, the kindergartners I've taught haven't sorted and classified their peers with judgement on who is "right" or "better" based on their physical, cultural, or even socioeconomic characteristics, though I'm sure birthday invitations or play dates have been selected carefully by their parents behind the scenes.
Tim Graves' "
We Can't Talk About That
" is what had me reminicing this morning, and his article caught my eye because of the recent questions,
opinions,
and dialogues that have been taking place amongst the other blogs and
various
articles
I have been reading lately. Ultra-conservitive rants worry me, especially when ethnicity and multi-cultural issues in this country turn into a "them versus us" schpiel when in my mind there is no ethnic-group-du-jour. "They" ARE "us."
One of my students last year told me he was glad that his (very diverse group of) friends could all "see the light" during the winter.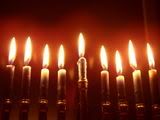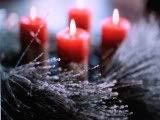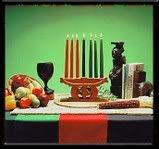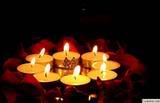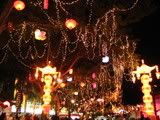 I'm wondering what will happen when our next family move takes place, especially since we could end up in Washington, Colorado, New York, Hawaii, Japan, Germany... though if we end up back in Alaska (it's considered an overseas tour, did you know that?),
fry bread
, here I come!
Happy Thanksgiving to you, and
quyanaqpak
for reading.